DO YOU WANT YOUR DAUGHTER TO FEEL MORE CONFIDENT?
And to know that she is beautiful exactly as she is?

Do you want her to develop a healthy body image, and be more positive?
Do you want to her develop the courage to speak her truth, and empower her to live a life that she loves?

I want you to sit back and remember what it was like to be a young girl.
Was there a woman in your life who taught you to love yourself? How long was it until you started taking her words to heart?
For me, this woman was my Nonna. My maternal grandmother was one of the only constants in my turbulent childhood.
Whenever I walked into the room, she was beaming. When I was with her, my troubles washed away. At the time, I wasn't conscious of the ways that she was profoundly changing my life. But even in the darkest moments of uncertainty, her presence allowed me to hold on to my light.
It took me years to harness what she had taught me.
Because, if you think back on your own girlhood, I'm sure you remember what it felt like to hear words of love and encouragement from your mother, your grandmother, your older sister.
"Ugh, mommmm. You have to say that because you're my mom." *dramatic eyeroll*
And I'm going through this with my own daughters as well.
Mixed up in the hormones, emotions, and uncertainty of girlhood is a sad truth: we don't absorb lessons from the women in our lives until years later. When you're young, it's positive reinforcement from friends, teachers, or other female mentors that leaves a more immediate impact.
If this truth devastates you, you're not alone. It devastated me too. I could tell my daughters how beautiful, unique, and powerful they are until I'm blue in the face.
But I'm just their mom. *dramatic eyeroll*
This is exactly where Girl Powered comes in. Countless moms have thanked me over the years for echoing for them what they're desperately trying to instill in their girls.
This virtual course is a space for your daughter to vocalize her beauty, power, talents, and dreams and hear them reflected back to her in a group of her peers.
DURING THIS 8 WEEK EMPOWERMENT COURSE, YOUR DAUGHTER WILL DISCOVER AND LEARN HOW:
To feel beautiful with and in her body
To develop and trust her intuition
Self care is the foundation to a happy life
We are influenced by those we choose to spend time with
We are impacted by various forms of media
To harness the power of thoughts and positive thinking
To have a greater awareness of ourselves through our relationship to others, and the world around us
Emotions can be used as a tool for learning
To overcome obstacles and develop new ways to see situations
Mindfulness and being present creates magic in your life
To have the courage to dream big and live a life by design

Each week offers another pow-her-ful lesson:
Lesson 1: Be-YOU-tiful YOU
Peel back the layers of your mind and begin to recognise the unique beauty that you are. Break through negative influences and see that you define beauty.
In this lesson, we'll explore:

What is beauty, what makes you beautiful

Your definition of beauty in comparison to society's definition

What's truly unique about you, and the importance of recognizing when you feel beautiful

How to love the parts of yourself you wish you could change

How to be courageously YOU and celebrate yourSELF in the process
Lesson 2: Follow your heart and find your voice
Follow your heart and embrace the true you. Learn to turn inward and trust your inner wisdom.

In this lesson, we'll explore:

The power of listening to your inner voice

Positive decision making

How to practice listening to your intuition and trusting yourself

Check-ins with yourSELF and answering questions like "What do I want?, Is this best for ME?"

Being aware of which messages are coming from outside vs. which are coming from within

Having the courage to speak your truth and empowering others to do the same
Lesson 3: Go LOVE yourSELF

Take care of your body and honor it. Embrace the body you have, embrace the person you are, embrace the whole you.
In this lesson, we'll explore:

How to consciously take care and appreciate your beautiful body

Importance of eating whole foods

Connecting with your body through movement

Appreciating nature as a tool to destress

Establishing your own unique practice of resting, replenishing, recharging
Lesson 4: Protect Your Magic

You are an energetic being that is an integral part of the world. Honor who you are, honor yourself, and protect your magic.

In this lesson, we'll explore:

How to create a healthy mind by protecting your mental space

Understanding where your thoughts and ideas come from

Who do you hang out with? Are they inspiring or depleting you?

Choose what you consume, chose who influences you

Media impact - including social media
Lesson 5: The World Is A Classroom
Everything around you presents an opportunity to learn and grow. Our specific experiences create a unique lens in which we view the world.

In this lesson, we'll explore:

Appreciation for the experiences that have helped shaped us

Celebration for what makes us different

Cultivating kindness, empathy and compassion

Acknowledging our greatest hopes and fears and realising we are more alike than different

Connecting our common basic needs - what ties us together as human
Lesson 6: Navigating Obstacles & Emotions
Everything around you presents an opportunity to learn and grow. Our specific experiences create a unique lens in which we view the world.

In this lesson, we'll explore:
A new way in which to see the world that fosters resilience

The difference in what is happening vs. what meaning we are attaching to it

Using our emotions as a tool for deeper understanding

Learning safe outlets to express our emotions

When to ask for help
Lesson 7: The Time Is Now

The time is always NOW. Our past shapes us, our future inspires us, our present is here to experience fully. Simple routines create powerful outcomes.

In this lesson, we'll explore your power to:

Live in the now

Reduce anxiety

Be mindful

Use meditation as a tool for stress

Choose to be present, engaged, and aware
Lesson 8: BIG Dreamin'

There are no limits to what we can do! Limits are self-imposed, and you can create your own opportunities, regardless of circumstances.
In this lesson, we'll discuss how:

Your success is as great as your dreams

To set goals and live a life of intention

To bring your dreams to life through pictures and visualisations

You have the choice to choose your best path

Your choices today influence your future
What parents have to say:
"I would like to thank you for the weeks you spent with my daughter. The class provided her with a safe place where she could share her feelings and just be herself without being judged. I definitely see her being more conscientious about her actions as well as her interactions with both friends and family. I am also witnessing her feeling more confident in her appearance as well as realizing that she has quite a few personal strenghts!! The lessons she learned while with you were real eye openers for her. I would highly recommend lessons for my daughter to anyone with a preteen/teen daughter." - Denise Scorcia - Mom


What educators have to say:
"Carmin was exceptional to work with! Our students were engaged and thoroughly enjoyed their learning experience during each lesson. Carmin's classroom management is commendable and her ability to connect with each child is incredibly admirable. She was empowering and motivating to not only our students but also to our staff." - K. Bizik, MCH ED, Director of Continuing Education Programs - Kingsborough Community College
Your Instructor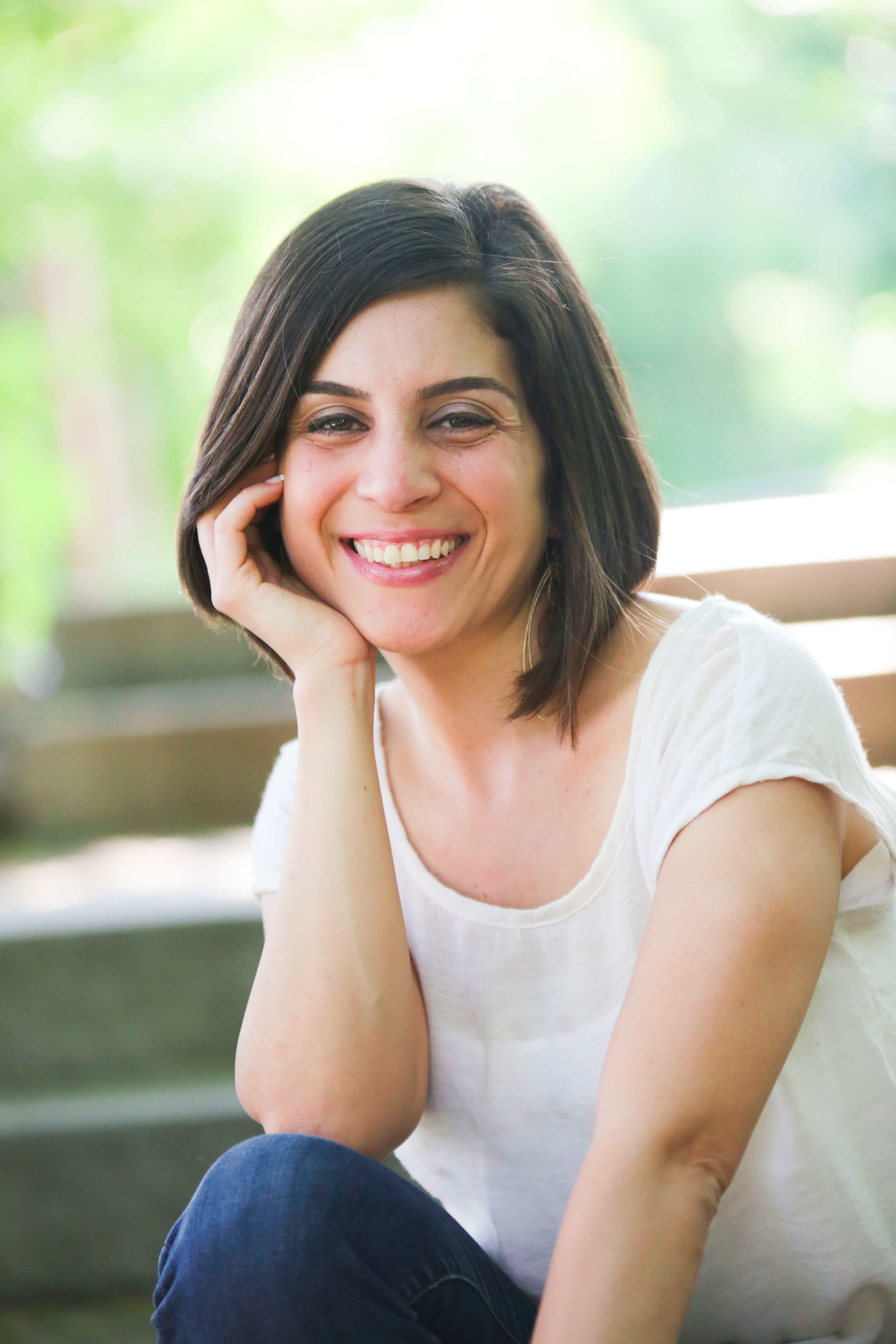 Carmin Caterina is a NYS licensed speech-language pathologist, who after spending over a decade in New York City's inner city schools realized her life's purpose is that of empowering and inspiring others to be the best version of themselves and to truly live in happiness and peace. She has always had an affinity for working in the most challenging settings in some of NYC's toughest neighborhoods. As a product of the inner city herself and a childhood of feeling disconnected, she realized the power of a simple uplifting word and how a little bit of positivity might have transformed her own life. Raising two daughters has shown her how different your world can be just by learning some simple, yet profound truths at an early age.

Course Curriculum
Welcome To Girl Powered!
Available in days
days after you enroll
Module 1: Lesson 1 - Be-YOU-tiful YOU
Available in days
days after you enroll
Lesson 2 - Follow Your Heart, Find Your Voice
Available in days
days after you enroll
Frequently Asked Questions
Who is this course for?
This course is designed for girls 13-17 and their parents.
What is the basis of the course?
The course is rooted in social emotional learning which has been shown to: improve social behavior, improve attitude about self and others, reduce emotional distress and problem behaviors and increase academic success.
Why online?
Girls spend 65% of their time online. Education overall is moving to a more digital platform with more schools ditching books for laptops and iPads. This gives girls the opportunity to use their time online more valuably as well as to connect with girls around the world, bonding over topics that are relevant to them.
When does the course start?
Our Spring 2019 Girl Powered course dates are coming soon! Our weekly meetings will take place via Google Hangouts every Friday at 8PM EST/ 5PM PST. If you do not have a Google account, please go to accounts.google.com/signup to create your free account. We recommend testing your microphone and speakers in Google Hangouts at least 24 hours before our first meeting.
What kind of time commitment is expected?
You can plan for the course to take approximately 75 minutes per week. In addition, there are some fun activities that come with every class in the form of a workbook. We meet every Friday at 8PM EST for a group discussion.
Does my daughter need her own e-mail account?
That is up to you! There will be separate student emails sent out and if you choose for her to opt-in to them, then we recommend that she have a separate e-mail address.
What is required in order to take this course?
You will need a computer, a webcam & microphone (may already be built in), and a paper journal.
How long do I have access to the course?
Once the course starts, you'll have full access to all content for the next 12 months. We want to give your daughter the opportunity to revisit the lessons as many times as she likes.
Where do we submit our assignments? Where do we meet?
We will use Google Drive for assignments and Google Hangouts for video conferencing. Just in case you forget things, we'll send you an invite to our weekly chat via your Google Calendar. We highly recommend using the Google Chrome browser and doing a Google Hangouts test call at least 24hours before our first meeting. Everything is done via Google. If you do not have an account, please go to accounts.google.com/signup to create a free account. You should also have Adobe Acrobat Reader to access all of our content. A free download is available at get.adobe.com/reader/
How long has Lessons For My Daughters been running programs for girls?
This is our third year and we are loving every minute!